Coronavirus & Immunizations
Hitchcock County Schools Winter Season Guidelines
Due to Governor's DHM and the NSAA guidelines only six household members per student athlete will be allowed to attend winter season events at Hitchcock County Schools. Spectators are required to wear face coverings at all times while in the building. Households should distance from others six feet in the stands. No food or drinks are allowed in the building and only clear bags are allowed in the building. There will be no concessions at the events. The games will be streamed on the school website at www.hcfalcons.org.

Southwest Nebraska Public Health Department Newsletter for Parents: Parents Back to School Flyer.pdf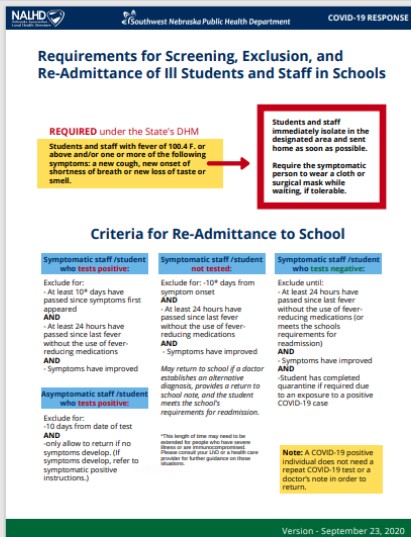 Immunization Records:

Parents, you can access the NESIIS immunization lookup site by clicking on the link below and entering your child's name, birthdate and Social Security number. It only includes records of immunization received in Nebraska.